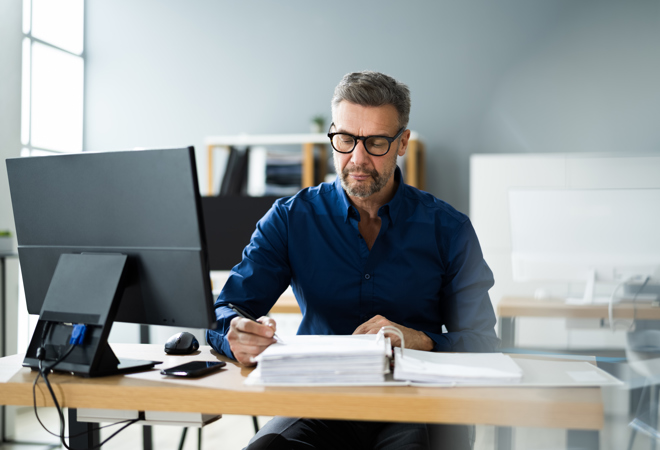 Payroll Denmark
Payroll management in Denmark with FLAIR gives you assurance on correct and timely payrolling of your employees in Denmark. No matter where your company is located. We take care of the whole payroll process and ensure that your company's payroll administration is compliant with Danish legislation.
Outsourcing payroll is the right choice when you
Have employees living and working in Denmark

Want outsourcing of salary payments to external employees like freelancers or consultants

Have found your new employee but don't have the resources for administration of salary and taxes

Wish to have easy payrolling for project staff or employees on maternity leave
Payroll management with FLAIR
Do you have employees who are residents of Denmark? Are you lacking the resources for payroll processes? Having a hard time understanding the complicated Danish salary requirements and laws? Do you want to save time and resources? And do you wish to feel safe in the correct and timely payments of your staff?
We offer a wide range of payroll services that ensures your company's payroll administration runs effortlessly and is compliant with Danish legislation.
Payroll management from FLAIR focusses on quality and consistency of salary payments. We work with companies from all industries and sizes. This means we can help you with payroll services whether you're a small business or large corporation. We offer help with both simple and complex payroll management solutions.
Our payroll consultants have broad experience from many different companies and industries and are ready assist you with all tasks within payroll accounting and management.
Payroll outsourcing
By being one of the largest staffing agencies in Denmark, FLAIR has naturally been focusing on payroll of salaries to our many employees from a wide range of industries. We can quickly set up a payroll solution for your company that helps you to an automized, correct and timely payroll administration.
Create and maintain employee-specific information and records
Process deductions, pay-transactions, time, absence, and holiday data
Salary calculation, payment, and paycheck delivery
Social insurance and accident insurance applications
Procedures on termination of employment
Legislative reporting to Danish authorities: SKAT, ATP, Pension providers, etc.
Fill out the form above to get a free offer on certified payroll in Denmark.
Payroll administration saves resources
Besides the correct payment of salary to your employees, FLAIR Payroll gives you further benefits. First of all, it frees up time for the things that matters to your business. In addition, you will be assigned a consultant who is an expert in HR in your industry. This means you can always get ahold of someone who knows and understands your payroll service agreements and other HR-services you may need through FLAIR. Should you have any questions, concerns, or changes to your payroll and relations, this provides fast and efficient administration to you and your employees.
Likewise, our Payroll Services in Denmark gives you these advantages:
Tailor-made payroll process administration, which can be changed quickly and painlessly if your needs
You become less dependent on internal resources.
Which also means that you do not have to onboard a new employee for payroll administration in the event of organizational changes.
Timely payrolling – even in times of illness or vacations.
You can be sure everything is in order – including the fine print: Taxes, pensions, holiday laws, sick leave, g-days, etc.
No matter what size or industry your company operates in, we are ready to help with the outsourcing of payroll. We strive to be the leading HR-partner – in recruitments, staffing, project hiring and payroll. We offer everything from counseling and guidance to complete solutions when you have a shortage of staff or administration. With FLAIR on the sidelines, you are guaranteed staff and salary on time. It lets you concentrate on the things that matter, while you leave the concerns and payrolling in our hands.
Do our payroll management solutions sound like something suitable for your needs? Fill out the form or give us a call and let's find out how we can assist you.